FEBRUARY 2015

The Pizza Express Music Room, Maidstone

We played a private party here the day after Valentines day. This is a purpose music room where there are regular name acts appearing. It was nice to have instruments going through the desk and to have a sound engineer. A big thanks to the sound engineer and the staff at Pizza Express for making us welcome. Judging by the reaction I think everybody had a good time. I must say the traffic wardens are quite hot here, I don't mean in a "fit" way just that they are sticklers for the rules. I was slightly over the line in the loading area and was told to move the vehicular just back over the line. I was given the impression if I had not I would have got a ticket.

The Headlands
We had a good time at the Headlands in Northampton recently with a public gig which is unusual recently. Most of our gigs seem to be corporate or private events. The place was lively and we seemed to get a good response to our choice of material. It was nice to see John Lindsay of the Alabama Hayriders there with his wife. He was telling us that he has reformed the band and that they are playing gigs around the area. This was the band that was started by George Brown when it used to be called "George Brown's Alabama Hayriders.

MARCH 2015

Country2Country

Took some time off to go to the big festival at the O2. Really like Luke Bryan, Jason Aldean, Lee Ann Womack and Lady Antebellum. I came away vowing never to go back after a weekend that was not the best experience I have ever had. Firstly Brandy Clark, Lee Ann Womack and Lady Antebellum were great and stole the weekend. All I can say about the Bro country that made up the rest of the 2 days is that they were very loud and turned the event into a Rock concert. On the Saturday especially the sound was bad a slight improvement for Sunday. The volume of the backing meant you could not hear the quality of Luke Bryans voice except on a couple of tracks "Ill drink a beer" which was Luke and his guitar a brilliant song. Also he did a couple of songs where he played piano and that was a stripped down sound that allowed him to shine on the Lionel Ritchie song Easy. Jason Aldean was loud and again did not do himself any justice as a great singer with a host of good songs. Florida Georgia line were a big disappointment as again they were just too loud. Kip Moore and Brantley Gilbert were in the same mould loud and rocky. That meant 5 of the 8 acts owed more to hip hop, dance and rock music than country. I wonder how long they can continue to call this a country festival.
An interesting thing is I listened back on Radio 2 to their recording of the concert and it sounds good. They have mixed it and have achieved a much better sound than we had in the arena.


APRIL 2015

New CD

Getting ready to record a new CD more details to come.

April 17th & 18th 2015

We have just spent 2 days in the Sound Garage ay Kempston (http://www.thesoundgarage.co.uk) recording our CD. We have 12 tracks down in a basic format and will be going back in May to add vocals, harmonies and some lead instruments. It was a very enjoyable time and thanks to Ben and Barnaby. I would thoroughly recommend this studio to anybody who would like to record in a friendly and helpful atmosphere. I have added some photos of the day. The tracks we have recorded are
Crazy - Walking After Midnight - Highway 40 Blues - Randy Lynn Rag - Silver Bells - Rockytop - Evangelina - Living On Love - I Don't Care if The Sun Don't Shine - Margaritaville - Somebody To Love - When You Say Nothing At All

AUGUST

August 26th 2015 Headlands Northampton

We are back by popular request for another of their Wednesday Country nights. Come along for a good night of real country music.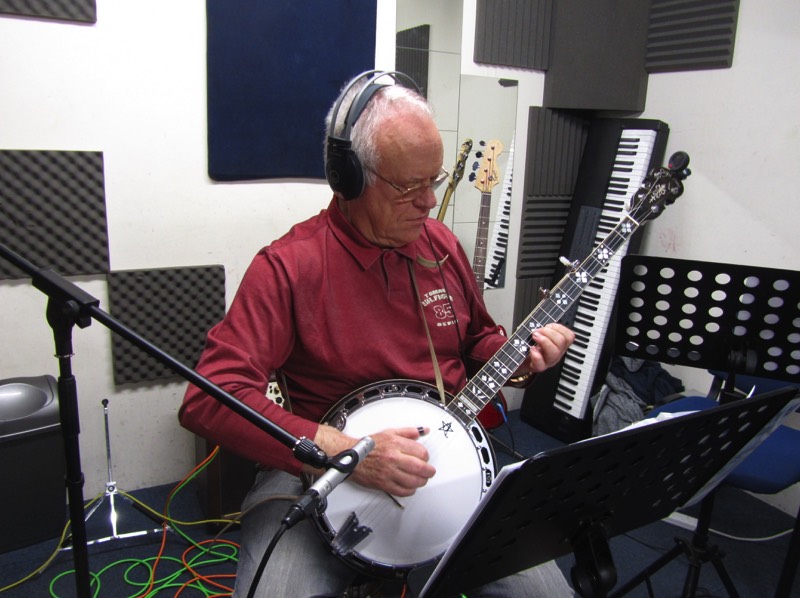 Geoff picking away on the 5 String Banjo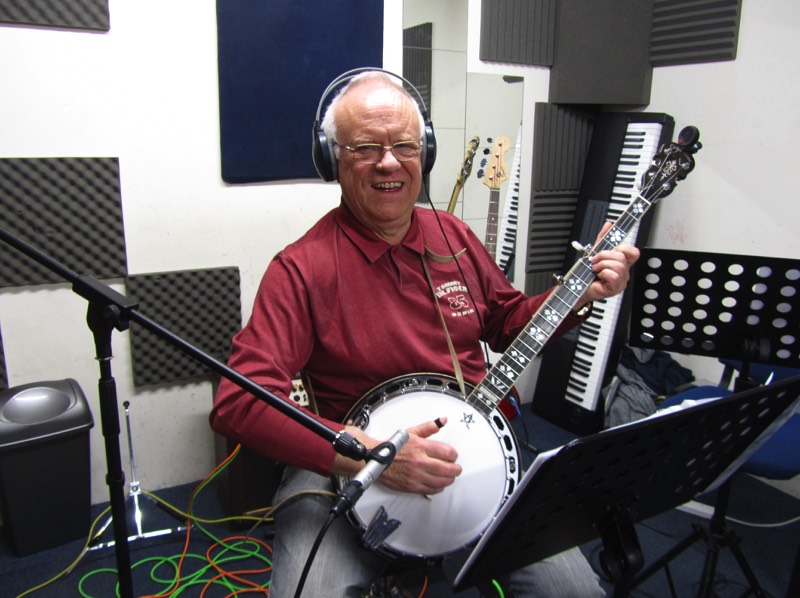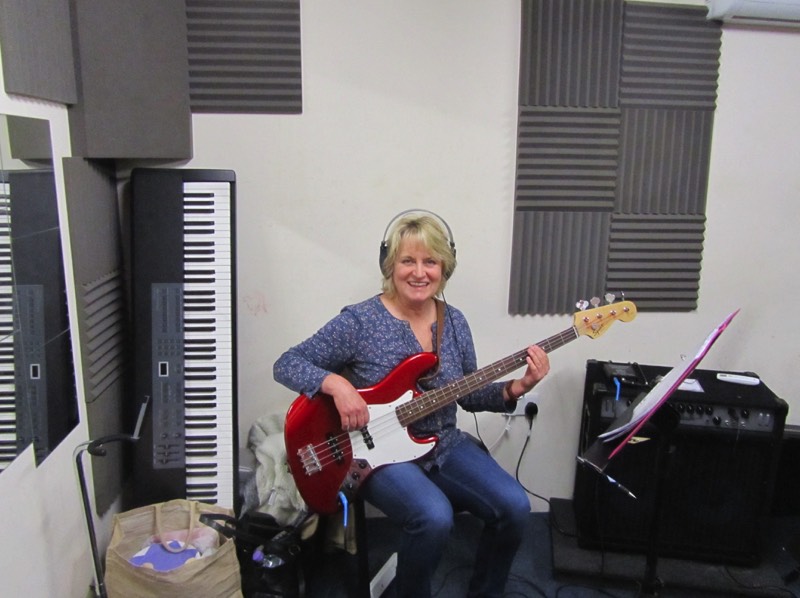 Pauline playing some solid base for the recording.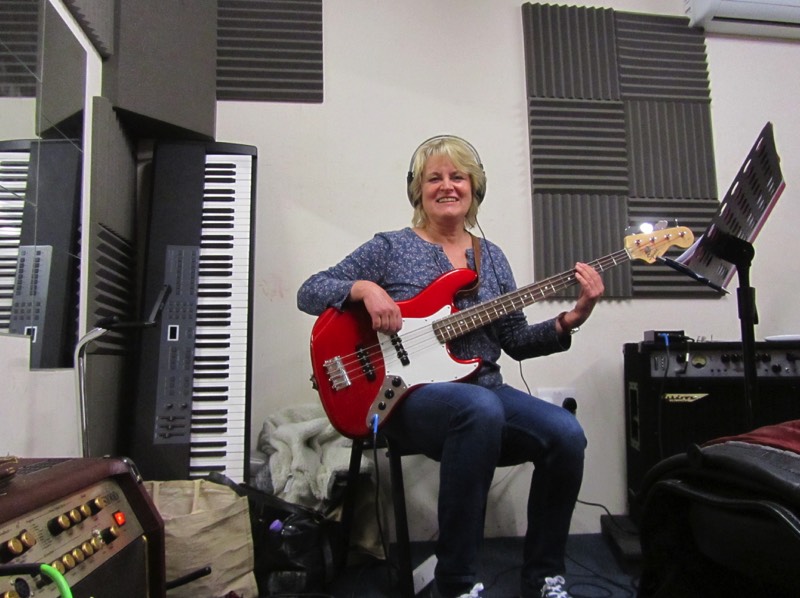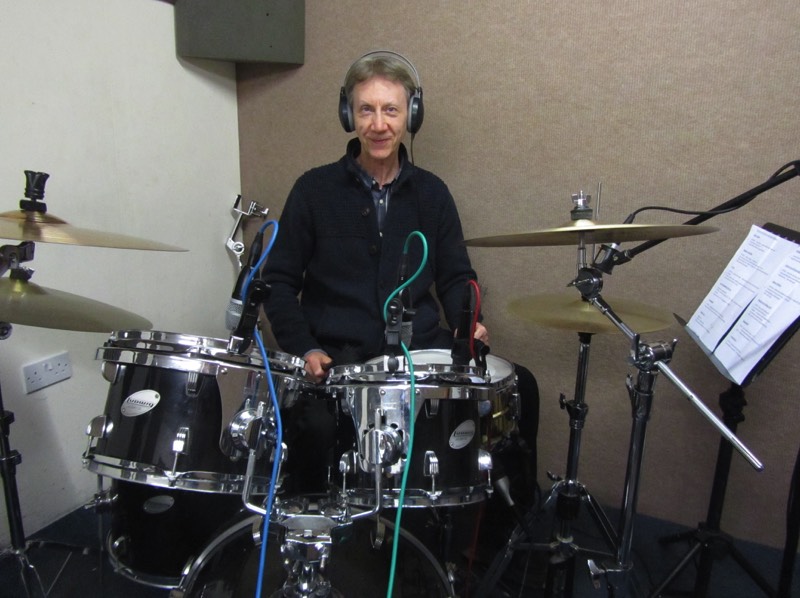 Joe keeping us in time with some nifty drumming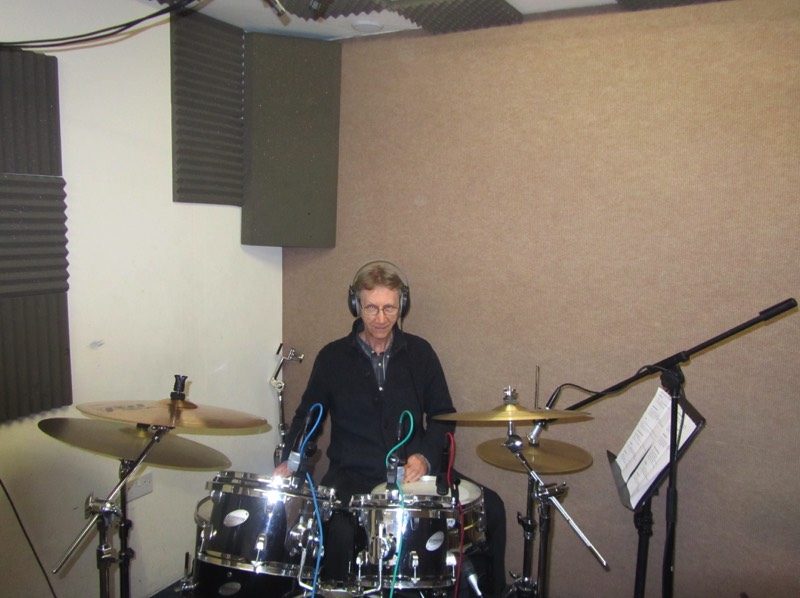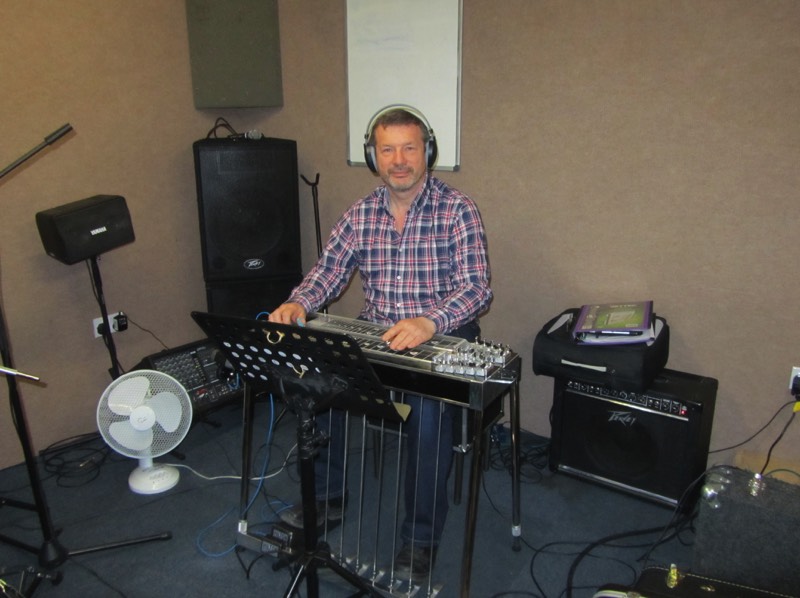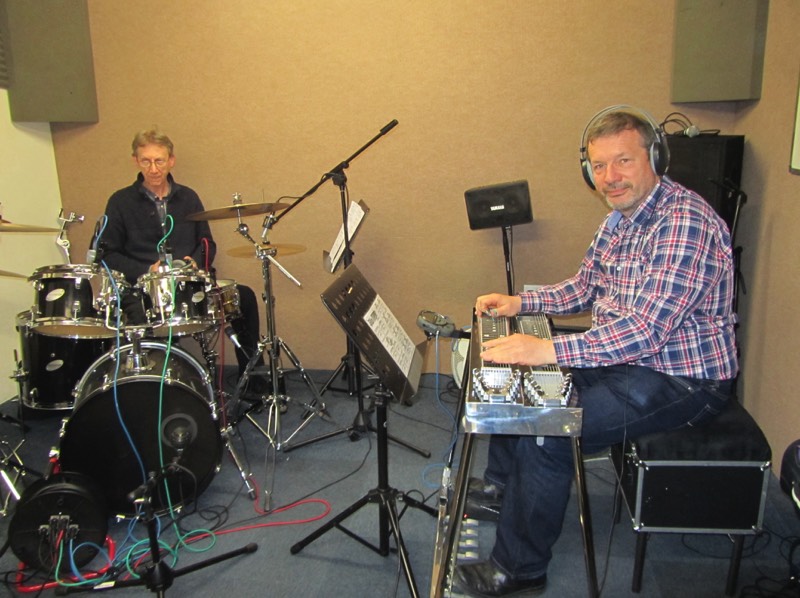 The recording process just need to read the instruction manual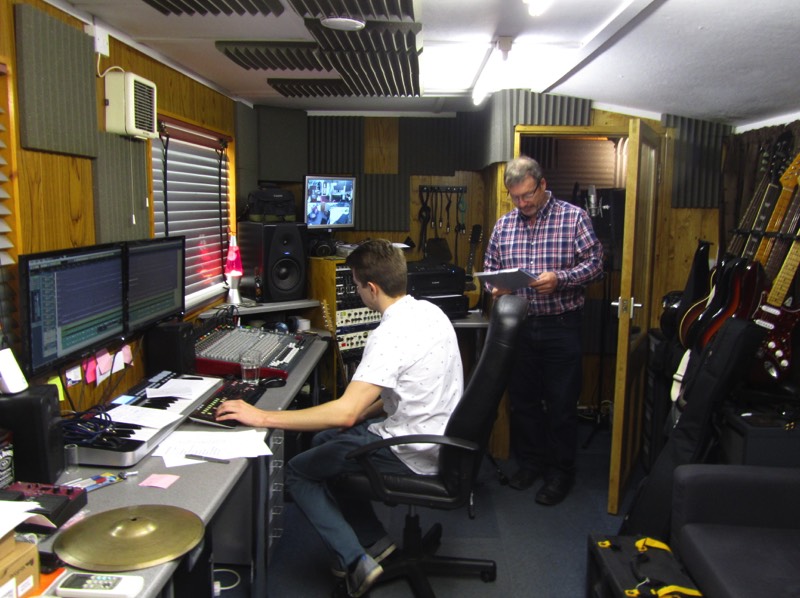 May 15th and 16th 2015

In the studio for a couple of more days laying down some instruments and vocals. John added some cool piano. Ben and Barnaby doing a great job recording and mixing.

May 29th 2015

Back in the studio to complete the album
Well its finished at last, the CD that is, and is being duplicated at the duplication centre. We should have them in a day or two and they will be ready to buy before Christmas. We are also hoping to have the album and tracks available on iTunes I will let you know when that happens.
Its been a long process and I will if I have time outliner the journey to the end product.
The CD is now available and can be bought from 01525 405107 and It is entitled " If it Ain't Fixed Don't Break It". This title came about during our time in the studio. Geoff happened to say that when we were editing the tracks. We liked it and thought it would make a good title. Hope you like it. Previews can be found under the Music tab.
Happy new Year and looking forward to seeing you in 2016.
We had a great gig at the White Horse Bilsington and I would recommend this venue if you are looking doe somewhere to eat. They also have entertainment at different times of the year so check them out to see what is happening. It was nice to see Nick Cripps and his wife and Ann. Nick was down from Cumbria for the week and took the opportunity to come and see us. He plays bass in a very good band called New England who have an excellent album out now. I have included some photos of the night including a rare one of Geoff smiling.